Qld Afghan Hound Association
Martial Robin Painting - Sat 06 Aug 2022
---
Activity Closed
---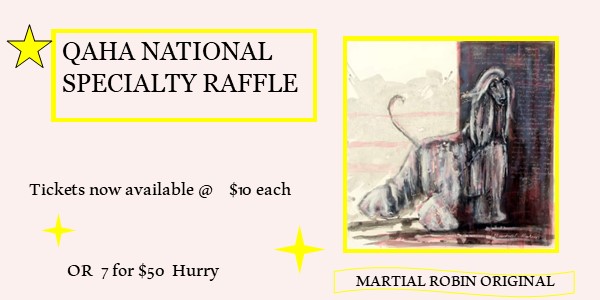 Club Activity
Dogs QLD Showgrounds, King Av, Durack
We are offering an original painting by renowned artist Martial Robin to be drawn at the Specialty Show following the 22nd Australian National Afghan Hound .
This painting is 80x80 on canvas and is being raffled @ A$10 per ticket or 7 for $50.
Don't miss out. Get your tickets in early!