ADELAIDE LURE COURSING & RACING CLUB INC
Fun Day & End of Year Presentation - Sun 12 Nov 2023
---
Activity Closed
---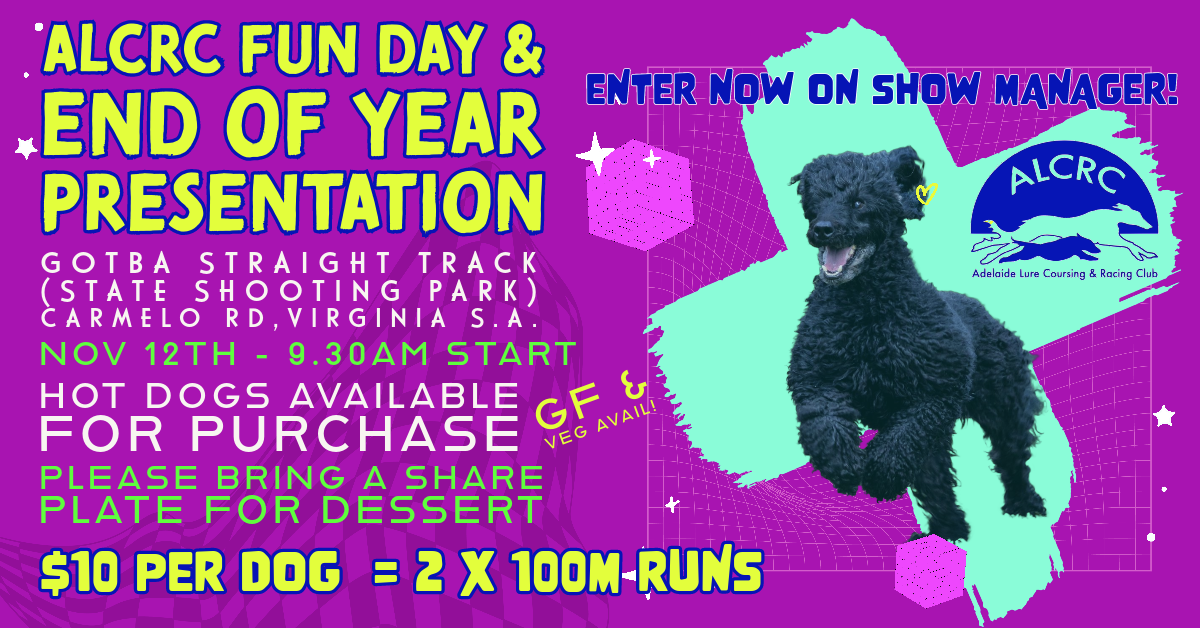 Club Activity
GOTBA Straight Track - Carmelo Rd, Virginia S.A.
Adelaide Lure Coursing & Racing Club's Fun Day & End of Year Presentation

9.30am start
Our Presidents Cup will be presented along with South Australia's Battle of the States Awards
We will be doing fun runs for your dogs on the 100m straight track.

Hot Dogs will be available for purchase as we are raising funds for the club (Gluten free and Vegetarian options available)
Free drinks!
Please bring a share plate of dessert to share with everyone.
We will also have a raffle available to raise funds for the club.

$10 per dog = 2x 100m straight runs
Additional runs on the day can be purchased for $3 per dog.
Contact Details
adelaidelurecoursing@gmail.com